TRAINING THE ROOFING INDUSTRY TO GET IT RIGHT FIRST TIME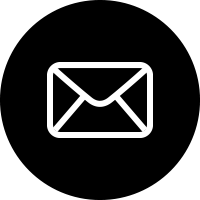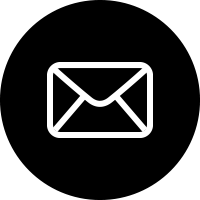 Welcome to the South West Roofing Training Group. We are a not for profit organisation funded by CITB.
The Training Group recieves a small annual grant to provide and organise free and subsidised training to roofing contractors throughout South West of England.
Members of the CITB can also access funds via the Skills and Traning fund.
​
​
​
Apply for the CITB Skills and Training Fund
Email for more information.
​
Enquire now!!
STIHL CUT OFF PETROL SAW
TRAINING
26th July at our training centre in Melksham, Wiltshire
CITY AND GUILDS
5 DAY LEAD WELDING AND BOSSING COURSE
​
14th, 15th and 16th July
5th and 6th August
​
at our training centre in Exeter, Devon
EMERGENCY FIRST AID AT WORK
​
JULY 28th
at our Training Centre in Melksham, Wiltshire
CITB GRACE PERIOD FOR SITE SAFETY PLUS
​
CITB CERTIFICATES
CITB announced in November 2020 that delegates certification which expired after the 15th of March 2020 had a grace period until the 31st January 2021 to attend a refresher course due COVID-19 pandemic. This has now been extended, the CITB have now stated any CITB Certification which expired after October 2020 will need to be renewed by the end of April 2021.
​
Industry Accreditation Withdrawal
All industry accredited (grandfather rights) cards renewed from 1st January 2020 will expire on 31st December 2024 and will not be renewed and CSCS will cease renewing industry accredited cards from 30th June 2024.
What you need to do now depends on your occupation and any construction related qualifications you may already hold. Those without qualifications will be required to register for the appropriate qualification for their occupation before their cards expire in 2024.
​
SKILLS & TRAINING FUND FROM CITB
Apply for up to £10,000 to cover the cost of your training needs if your company has between 1 and 100 employees. This money can be used to fund lead welding and bossing, NVQs, PASMA, IPAF, Scaffold appreciation and more... almost any CITB grant eligible training you need!
​
WHO CAN APPLY? CITB reg companies with up to 99 employees

PROJECT LENGTH? Projects should last no longer than 18 months

AMOUNTS AVAILABLE

Up to £5000 for employers with up to 49 employees

Up to £7500 for employers with 50-74 employees

Up to £10,000 for employers up to 75-99 employees
Email or call 0752 5120958
​
We are grateful to the following companies for their continued support. You can find out more about them by visiting their websites by clicking on their logo below.
​