TRAINING THE ROOFING INDUSTRY TO GET IT RIGHT FIRST TIME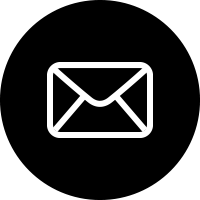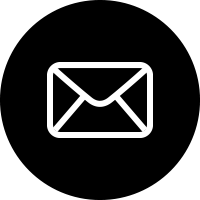 Welcome to the South West Roofing Training Group. We are a not for profit organisation funded by CITB.
The Training Group recieves a small annual grant to provide and organise free and subsidised training to roofing contractors throughout South West of England.
Members of the CITB can also access funds via the Skills and Traning fund.
​
​
​
CITB COMPETITION
SKILL BUILD FINALS
2017 CITB FUNDING
NOW AVAILABLE
WOMEN IN ROOFING
CONFERENCE 2017
An exciting new job opportunity exists for someone experienced in the construction industry.
The SWRTG is seeking a full-time Group Training Officer to maintain and develop a comprehensive training and advisory service to its member companies. If you feel you have the right skills, experience, and enthusiasm for the role, we look forward to hearing from you.
Click here for our Job Description.
Use our Contact Form to send us your details. When using the subject 'apply for GTO job' you can attach your CV
Nov 17, 2016
CITB Competition - Skill Build Finals
SkillBuild is the largest multi-trade competition in the country.
​
Bricklaying

Cabinet Making

Carpentry

Dry Walling Systems

Joinery

Painting and Decorating

Plastering

Roofing

Stonemasonry

Wall and Floor Tiling
The competition comprises of regional heats from April to June each year and a national final in the autumn.
SkillBuild has been running for over 45 years and sees the very best in construction talent compete against each other to be crowned the SkillBuild winner in their chosen trade.
In this year's competition, yet another pair from Alan Lander's brood of apprentices qualified for the final - Tom Knight of Wheeler Roofing Services Ltd and Lee Dowding from Dylan Faber Roofing Ltd. To reach the finals of this very prestigious event within the roofing industry is a massive achievement. Both finalists demonstrated skills to a high level and although did not make the medals, were congratulated on their performance. We wish Tom and Lee every success as they go on to complete their apprenticeships and continue in the industry.
2017 Funding Now Available !
Grants are now available to support employers booking appropriate training and development through the Roofing Training Group. A total sum of £25,000 is available during the period 1st January to 31st December 2017 for distribution to our members. We generally offer a 50% discount on course fees. There is however a maximum of £2,500 per company that can be allocated plus a limit of £1,000 per individual employee. To qualify for the grants, employers must be CITB registered.
Grants are allocated on a first come, first served basis so book your training for 2017 now. Use it or lose it !
What is WinR
As a follow on from the highly successful Women in Roofing Management project (WiRM), there has been a name change to Women in Roofing (WinR) which reflects the focus on empowering women in roofing, building confidence and driving the agenda for career development forward. The initiative is closely aligned with the Institute of Roofing which provides professional membership for individuals in the Roofing Industry.
2017 Annual Conference
Friday 10th March is the date of the second Annual Conference and will take place in the Radisson Blu Hotel, East Midlands Airport, DE74 2TZ .
The day will include presentations, Breakout and Panel discussion on diversity and how individuals can reach positions of influence in the roofing industry. Plus how we can all help to raise the profile and reputation of the industry to encourage a more diverse workforce
There will be a welcome to Lowri Morgan, Ultra Runner, TV Presenter, Sports Journalist, Adventurer and Motivational Speaker
How much will it cost?
Attendance
Conference Only £75.00 plus VAT
Conference & Dinner £100 plus VAT
Conference, Dinner & Overnight £150.00 plus VAT
for more information see our website www.winr.org.uk ...
​