TRAINING THE ROOFING INDUSTRY TO GET IT RIGHT FIRST TIME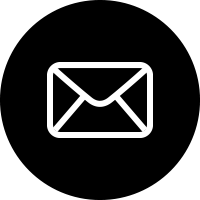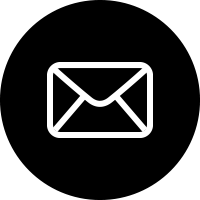 Welcome to the South West Roofing Training Group. We are a not for profit organisation funded by CITB.
The Training Group recieves a small annual grant to provide and organise free and subsidised training to roofing contractors throughout South West of England.
Members of the CITB can also access funds via the Skills and Traning fund.
​
​
​
NATIONAL VOCATIONAL QUALIFICATIONS
The South West Roofing Training Group are an NOCN One Awards Accredited Centre - we operate a robust quality assurance system which facilitates the delivery, assessment and awarding of NVQs. We have dedicate industry experienced Assessors and Internal Verifiers to ensure we always provide the best qualifications for our members.
On-site assessment Training (OSAT)
An OSAT takes place on-site and is ideal for candidates who have been roofing for a few years, but who may still have gaps in their learning. An Assessor will arrange to visit the delegate to complete a profiling (skillmatch) - the profiling exercise is an indication of knowledge and the performance criteria required to continue with the assessment process and to see if further training is required. It is the employers responsibility to ensure any further training is recieved.
Assessments can be on individual units or cover a wider range of units as evidence is collected. Evidence can be collected from a variety of sources and will be collated and inserted in a folder called a portfolio. Evidence will take many forms as listed below - the Assessor will provide the candidate with a list during the profiling meeting. Evidence will need to be provided to confirm competence in all mandatory units.
Once profiling has been completed, the Assessor will arrange a number of site visits with the delegate.
​
What next?
The next step will be the formation of an agreed assessment plan by the assessor and candidate.
1. When and where the assessment will take place
2. The units or part units to be assessed
3. What evidence will be required
4. How the evidence will be collected and by whom
5. A review date
The OSAT route is dependent on sufficient opportunity to observe the candidate carrying out work on site, this will impact on the time it takes a candidate to achieve their NVQ.
NVQ ASSESSMENTS AND QUALIFICATIONS
What is an NVQ?
NVQ stands for National Vocational Qualification. It is a national standard that all candidates have to satisfy before they achieve the qualification in their own trade at the appropriate level. Most trades have level 2 and 3 in craft operations and some can

continue at a higher level for managers and technicians. Each NVQ is split up into units, there are often six or seven units with some optional but most mandatory. Each unit reflects different aspects of the trade being assessed for example Health and safety, preparation and installation. The candidate is required to demonstrate knowledge and understanding of the performance criteria established by the awarding body in each unit assessed two routes to obtaining an NVQ are covered below.
​
There are different routes to achieving an NVQ depending on experience:
Experienced Worker Practical Assessment (EWPA)
The EWPA route to achieving an NVQ is ideal for very experienced workers who have the knowledge and experience and require no training, but have no formal qualification in roofing - the EWPA is the fastest route to achieving an NVQ.
The process involves a profiling meeting with an Assessor to assess suitability. If all criteria is met, the delegate will come to our dedicated training centre in Exeter, Melksham or Hereford over two consecutive days to be assessed on various units of the NVQ. All activity is observed by an approved Assessor in assessment conditions.
The 3 Basic Steps of EWPA
1: You will need to contact your local NVQ Provider, South West Roofing Training Group
2: An assessor will explain the process and what is expected of you for the EWPA. During the discussion, they will make an initial assessment to ensure you are suitable for this route to achieving an NVQ.
3: You will undertake a 2 day practical assessment at our training centres in Exeter, Melksham or Hereford of your skills which will be observed by the assessor. This will be followed by a professional discussion to assess your knowledge of the subject. The Assessor will ask you to submit some items as evidence of your experience and knowledge of your chose roofing discipline.
If you do not pass the assessment: the work you have done during the EWPA can still count towards your qualification through OSAT.
Quality of evidence
The evidence obtained for both the EWPA and OSAT is checked against the performance and knowledge criteria of the National Standards. If all the criteria is met, the candidate is deemed to be competent in the particular unit or complete NVQ. If more information is required, the candidate will be deemed not yet competent - this is not a fail, it means more evidence is required to satisfy the standard.
When all the units are complete in accordance with the standards the candidate is deemed competent subject to verification - the portfolio is given to our Internal Verifier to review.
At all times, Assessors will provide feedback to candidates who will be asked to respond and Internal Verifiers will monitor progress and quality.
Types of evidence - NVQ Portfolio
1. A candidate will be observed carrying out tasks on site by the assessor
2. Questions will be asked by the assessor
3. Photographs of work carried out signed and authenticated
4. Certificates of training and achievement
5. Testimony from employer or other responsible persons
NVQ Achievement
If successful, you will be awarded your NVQ which means you can apply for your blue Skilled Workers CSCS card if required.
You will need to have passed the Health Safety and Environment touch test within the last 18 months (specific to working at heights). Your NVQ certificate will arrive after a few weeks.
​
NVQ AVAILABLE
The South West Roofing Training Group is registered with the Construction Awards Alliance as an Accredited Assessment Centre (No. 2467) for the Qualifications & Credit Framework (QCF) NVQ Diplomas in the following disciplines-
Via On-Site Assessment & Training (OSAT) route
QUA 823 APPLIED WATERPROOF MEMBRANES - BUILT UP BITUMINOUS ROOFING Level 2

QUB 823 APPLIED WATERPROOF MEMBRANES - SINGLE PLY ROOFING Level 2

QUC 823 APPLIED WATERPROOF MEMBRANES - LIQUID WATERPROOFING SYSTEMS L2

QUA 842 ROOFING OCCUPATIONS - ROOF TILER Level 2

QUB 842 ROOFING OCCUPATIONS - ROOF SLATER Level 2

QUC 842 ROOFING OCCUPATIONS - ROOF SLATER & TILER Level 2

QUA 843 ROOFING OCCUPATIONS - ROOF SLATER Level 3

QUB 843 ROOFING OCCUPATIONS - ROOF SLATER & TILER Level 3

QUA 936 CLADDING OCCUPATIONS - ROOF SHEETING & CLADDING Level 2

QUC 879 CLADDING OCCUPATIONS - ROOF SHEETING & CLADDING Level 3
Via Experienced Worker Practical Assessments (EWPA) route
​
QUA 842 ROOFING OCCUPATIONS - ROOF TILER Level 2

QUB 842 ROOFING OCCUPATIONS - ROOF SLATER Level 2

QUC 842 ROOFING OCCUPATIONS - ROOF SLATER & TILER Level 2

QUC 923 CLADDING OCCUPATIONS - SHEETING AND CLADDING Level 2
Fees and Charges
NVQ costs and fees for each Learner:
CITB Registration fee is £82.00 + VAT per person

Assessment fee for OSAT and EWPA NVQ is £1,050 + VAT

Health Safety & Environment Test – the fee (currently £19.50) is payable direct at the time of booking with CITB

Skilled Workers' CSCS Card (if required and upon achievement) - fee £30 payable direct to CITB on application
​
Achievement grants of £600 per candidate are currently available from CITB for in-scope registered companies. Evidence of achievement of the award will be required to claim the grant.
​
Other CITB may also be available to levy paying members - call

01392 233667 for more information
​